TEAMSTERS, YOU AND EVERY

WORKING MAN AND WOMAN NEED

TO COME FORWARD TODAY. WE NEED

YOU TO CALL YOUR REPRESETATIVES

IN CONGRESS AND YOUR SENATORS.

IF THEY ARE PERMITTED TO PASS

THESE SECRET NEW PENSION RULES,

PENSIONS FOR BOTH THOSE

WORKING TODAY AND THOSE

ALREADY RETIRED WILL BE

TARGETED AND CUT.

YOUR FUTURE DEPENDS ON YOUR

ACTION TODAY!

Last night, the House released the text of the omnibus spending bill for fiscal year 2015, and the Teamsters Union was very disappointed to see that it will keep the government open on the backs of hardworking Americans and retirees. We are specifically opposed to the last-minute addition of a pension amendment and the inclusion of a proposal to increase the number of hours that truck drivers are on the road each week.

We urge you to please call your elected officials in the House and Senate and ask that they vote NO on the rule and NO on the omnibus spending bill.

· The Teamsters Union is opposed to the Omnibus Spending Bill. It keeps the government open on the back of hardworking Americans and retirees.

· This bill is the ugly side of political backroom dealings and should be voted down so that these issues can be fully debated in the light of day.

· Specifically, we are opposed to the last-minute addition of a pension amendment that threatens the retirement security of thousands of retirees -- an amendment that through procedural manipulation will not even receive a separate vote.

· We have always opposed pension cuts and are disappointed that the House and Senate have taken this action.

· This legislation represents substantial changes to policies that have protected the pensions of workers for decades. It should not be changed through procedural manipulation.

· We are also opposed to the inclusion of a proposal that would increase the number of hours that truck drivers can spend on the road every week -- an increase to more than 80 hours per week. That is too much time to spend behind the wheel, and we oppose this increase.

· And while the legislation threatens pensions and increases the hours Teamsters have to work, it lets every wealthy person contribute over a million and half more dollars into politics, so we will continue to see legislation that benefits the wealthy and not hardworking Americans.

· For all these reasons, the Teamsters Union urges you to vote NO on the rule and NO on the Omnibus bill.

Indiana House of Representatives

| | | | | |
| --- | --- | --- | --- | --- |
| District | Name | Party | Room | Phone |
| 1 | | D | 2256 RHOB | 202-225-2461 |
| 2 | | R | 419 CHOB | 202-225-3915 |
| 3 | | R | 1728 LHOB | 202-225-4436 |
| 4 | | R | 236 CHOB | 202-225-5037 |
| 5 | | R | 1505 LHOB | 202-225-2276 |
| 6 | | R | 508 CHOB | 202-225-3021 |
| 7 | | D | 2453 RHOB | 202-225-4011 |
| 8 | | R | 1005 LHOB | 202-225-4636 |
| 9 | | R | 1007 LHOB | 202-225-5315 |

Indiana Senators

Coats, Daniel - (R - IN) Class III 493 Russell Senate Office Building Washington DC 20510 (202) 224-5623 Contact: www.coats.senate.gov/contact/

Donnelly, Joe - (D - IN) Class I 720 Hart Senate Office Building Washington DC 20510 (202) 224-4814

Contact: www.donnelly.senate.gov/contact/email-joe

Kentucky House of Representatives

| | | | | |
| --- | --- | --- | --- | --- |
| District | Name | Party | Room | Phone |
| 1 | | R | 2184 RHOB | 202-225-3115 |
| 2 | | R | 308 CHOB | 202-225-3501 |
| 3 | | D | 403 CHOB | 202-225-5401 |
| 4 | | R | 314 CHOB | 202-225-3465 |
| 5 | | R | 2406 RHOB | 202-225-4601 |
| 6 | | R | 1432 LHOB | 202-225-4706 |

Kentucky Senators

McConnell, Mitch - (R - KY) Class II 317 Russell Senate Office Building Washington DC 20510 (202) 224-2541 Contact: www.mcconnell.senate.gov/public/index.cfm?p=contact

Paul, Rand - (R - KY) Class III 124 Russell Senate Office Building Washington DC 20510 (202) 224-4343 Contact: www.paul.senate.gov/?p=contact

Ohio House of Representatives

| | | | | |
| --- | --- | --- | --- | --- |
| District | Name | Party | Room | Phone |
| 1 | | R | 2371 RHOB | 202-225-2216 |
| 2 | | R | 1223 LHOB | 202-225-3164 |
| 3 | | D | 417 CHOB | 202-225-4324 |
| 4 | | R | 1524 LHOB | 202-225-2676 |
| 5 | | R | 2448 RHOB | 202-225-6405 |
| 6 | | R | 1710 LHOB | 202-225-5705 |
| 7 | | R | 329 CHOB | 202-225-6265 |
| 8 | | R | 1011 LHOB | 202-225-6205 |
| 9 | | D | 2186 RHOB | 202-225-4146 |
| 10 | | R | 2239 RHOB | 202-225-6465 |
| 11 | | D | 2344 RHOB | 202-225-7032 |
| 12 | | R | 106 CHOB | 202-225-5355 |
| 13 | | D | 1421 LHOB | 202-225-5261 |
| 14 | | R | 1535 LHOB | 202-225-5731 |
| 15 | | R | 1022 LHOB | 202-225-2015 |
| 16 | | R | 130 CHOB | 202-225-3876 |

Ohio Senators

Brown, Sherrod - (D - OH) Class I 713 Hart Senate Office Building Washington DC 20510 (202) 224-2315 Contact: www.brown.senate.gov/contact/

Portman, Rob - (R - OH) Class III 448 Russell Senate Office Building Washington DC 20510 (202) 224-3353 Contact: www.portman.senate.gov/public/index.cfm/contact?p=contact...

MERRY

CHRISTMAS

AND

HAPPY

NEW YEAR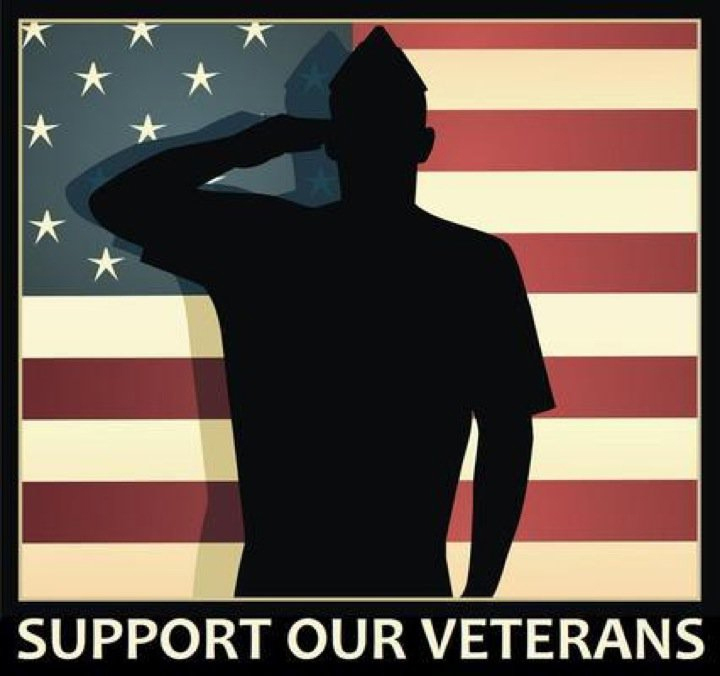 The Next
Membership Meetings
will be
December 2nd, 2014
at 7 PM


THE TEAMSTERS LOCAL 100 OFFICES ARE OPEN 8AM - 5PM
MONDAY THRU FRIDAY.
WE ARE OFTEN OPEN BEFORE 8AM OR AFTER 5PM,
BUT PLEASE CALL TO MAKE AN APPOINTMENT.
WE ARE ALSO OFTEN OPEN ON WEEKENDS,
BUT PLEASE CALL TO MAKE AN APPOINTMENT.
GENERAL OFFICE NUMBERS:
513-769-5100
513-769-4420 (FAX)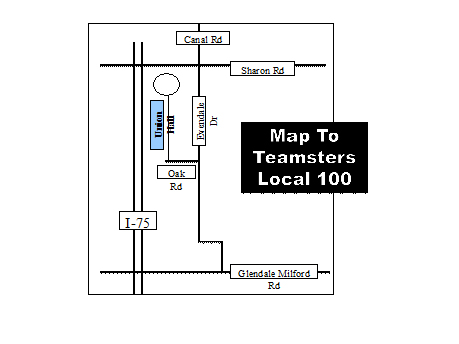 Prior to the January 7, 2014 Monthly Membership Meeting
the Local 100 Officers and Agents pledged their
Oath of Office.
Special Thanks to Joint Council 26 President, Randy Verst.
President Verst conducted the Oath of Office for
the newly elected Officers and Agents.
Officers and Agent re-elected also repeated their Oath of Office.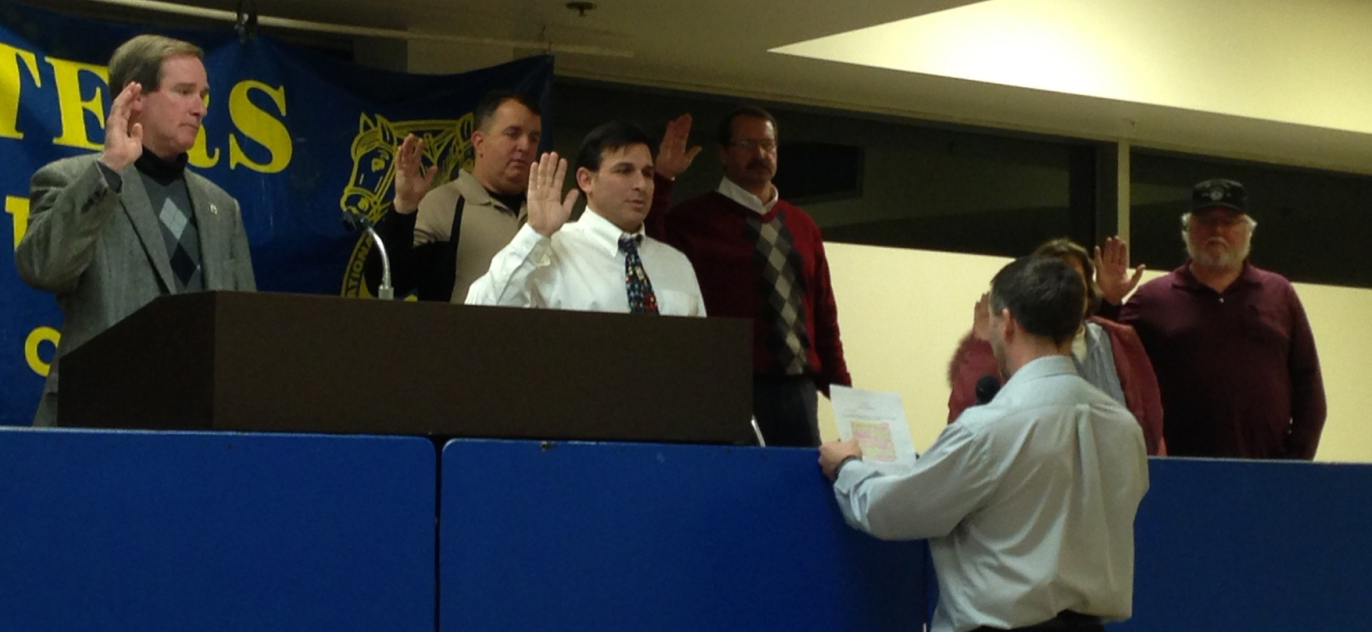 The Teamsters provide WellCare Cards to every Teamster in the nation.
The WellCare Card provides discounted medical care and discounted prescriptions for our Teamsters.
The People that provide the WellCare Cards also provide the following newsletter adressing medical topics.
The Importance of Medication Compliance
Poor medication compliance, which refers to how well patients follow medical advice about their medications, is a growing concern in the United States, as it causes nearly 125,000 deaths each year and adds an additional $290 billion in health care costs. Studies show a strong association between medication compliance and improved treatment results; however, according to the National Consumers League, nearly three out of four Americans reported they do not always take their medication as directed.
Health care providers have the knowledge to treat diseases and illnesses, so to maximize the benefits of your medications, it is important to take them on the prescribed schedule and as instructed by your doctor. If you have trouble with taking your medications as prescribed, here are some tips to help you develop good medication habits:
Fill your prescriptons at the same pharmacy so your medication history is accurately recorded and monitored.
Remind yourself to take your medication with alarms, notes or a checklist. You can also use a planner to remind you about medications that need to be taken at specific times.
Practice spring cleaning of you medicine cabinet, and properly dispose of medicines that you no longer need or have expired.
If you medications are too expensive, collaborate with your health care provider to work towards other options that can treat your illness in more cost effective manner. You can also use your prenegotiated savings from WellCardRx at the pharmacy to save money on your prescriptions, whether or not you have health insurance.
Be an educated patient and learn how your medication treats your condition and its role in producing optimal outcomes.
Take control of your health and wellness and make sure you take your medications as directed by your doctor. By doing so, you not only increase the effectiveness of your therapy, but you also reduce costs and medical errors, resulting in easier disease maintenance and management of your wellness.
---
February is American Heart Month
Just because February is already in full swing doesn't mean you can't start taking better care of your heart. With heart disease claiming about 600,000 lives each year, it is the leading cause of death for both men and women, costs over $312.6 billion each year, but is completely preventable and controllable.
To help prevent heart disease, implement a few of these healthy changes into your life:
Eat a healthy diet, with at least 5 servings of fruits and vegetable each day, which can help maintain cholesterol levels and blood pressure.
Maintain a healthy weight, as being overweight or obese can increase your risk for heart disease.
Exercise regularly to help with weight maintenance. Aiming for 30 minutes on most days will lower your cholesterol and blood pressure.
Quit smoking and limit alcohol use, as both are related to high blood pressure levels.
Practice medication compliance, especially if you are taking prescription medications for high blood pressure, high cholesterol or diabetes.
To find out more on how you can prevent heart disease at any age, visit the American Heart Association at www.heart.org.
---
Join the Connect Community
WellCardRx now offers an online community, Connect , for our members. With Connect, you will be able to provide your opinion on new products and services, submit feedback about the program and see how other WellCardRx members are saving.
WellCardRx empowers members with access to reduced costs on prescription drugs and more
Empowering your health life.
More Information:
kyspeedway