The Next
Membership Meeting
will be
March 4, 2014
at 7 PM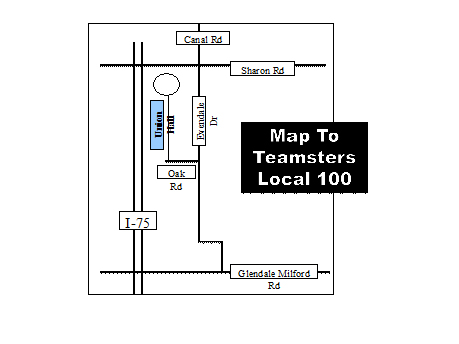 A GROUP OF UPS WORKERS GATHERED TOGETHER TO INSTALL AN ACCESS RAMP FOR A LOCAL VETERAN THIS PAST WEEKEND.
Thank You Co-workers and family for volunteering this weekend. Thanks to UPS, another handicapped veteran was able to get a wheelchair ramp installed. We are installing one every month, if any friends want to help, Contact Greg Schneider at UPS Sharonville. The next "Ramp it up for Veterans" is in Green Township.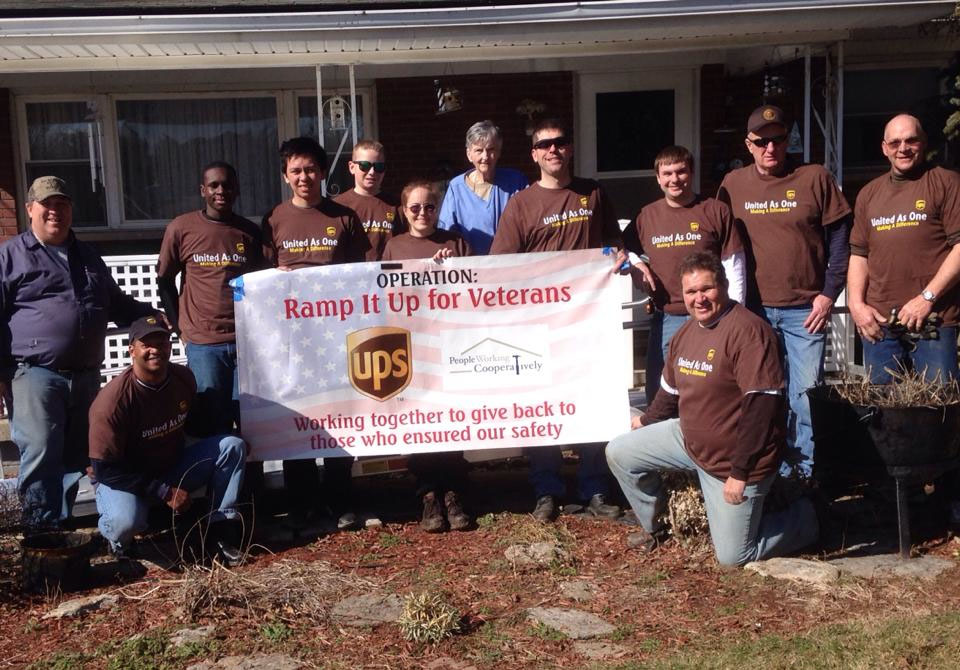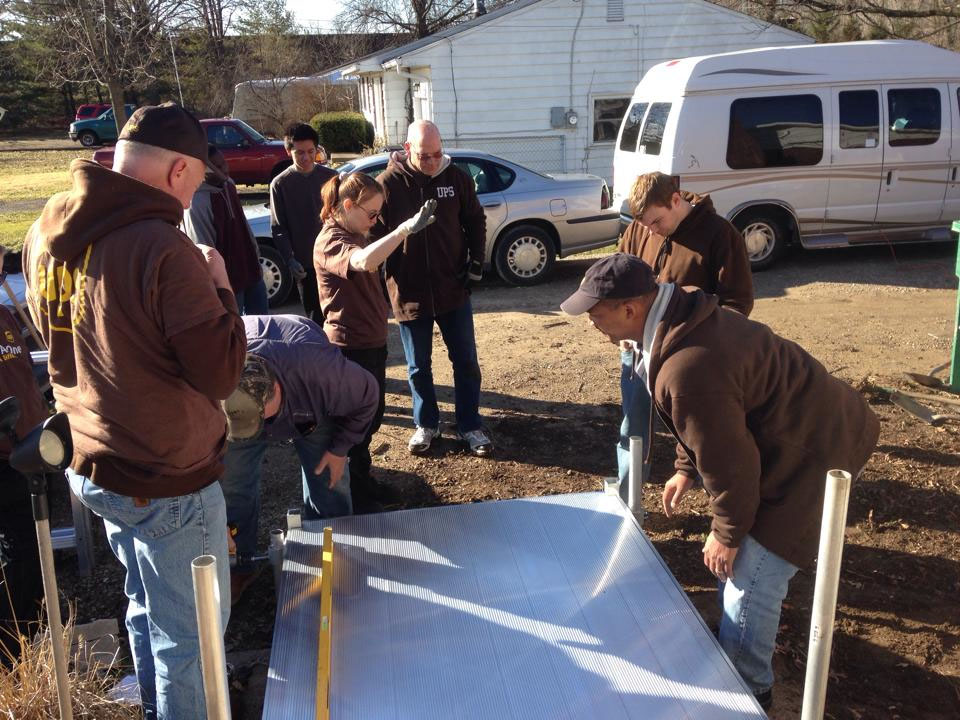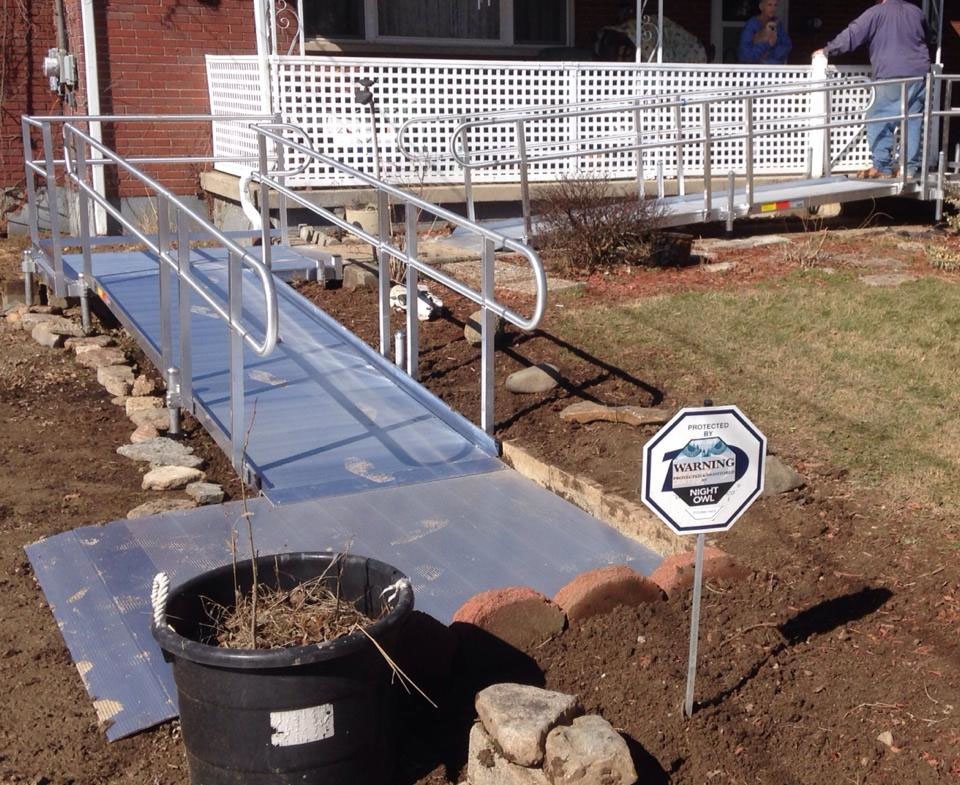 ON FEBRUARY 20, 2014,
LOCAL 100 RECEIVED
THE FOLLOWING NOTICE
FROM THE IBT
REGARDING THE OHIO RIDER.
FROM THIS NOTICE,
THE REFERENDUM WILL BE
A MAIL BALLOT REFERENDUM.
BALLOTS WILL BE MAILED-OUT
ON FEBRUARY 27, 2014
FROM WASHINGTON DC.
IF YOU HAVE NOT RECEIVED
YOUR BALLOT BY MARCH 6TH
CALL THE LOCAL UNION OFFICE
(513)769-5100
AND WE WILL HAVE THEM
SEND YOU A REPLACEMENT BALLOT.
ALL BALLOTS MUST BE RECEIVED
BACK IN WASHINGTON DC
BY OR BEFORE 10AM ON MARCH 19, 2014.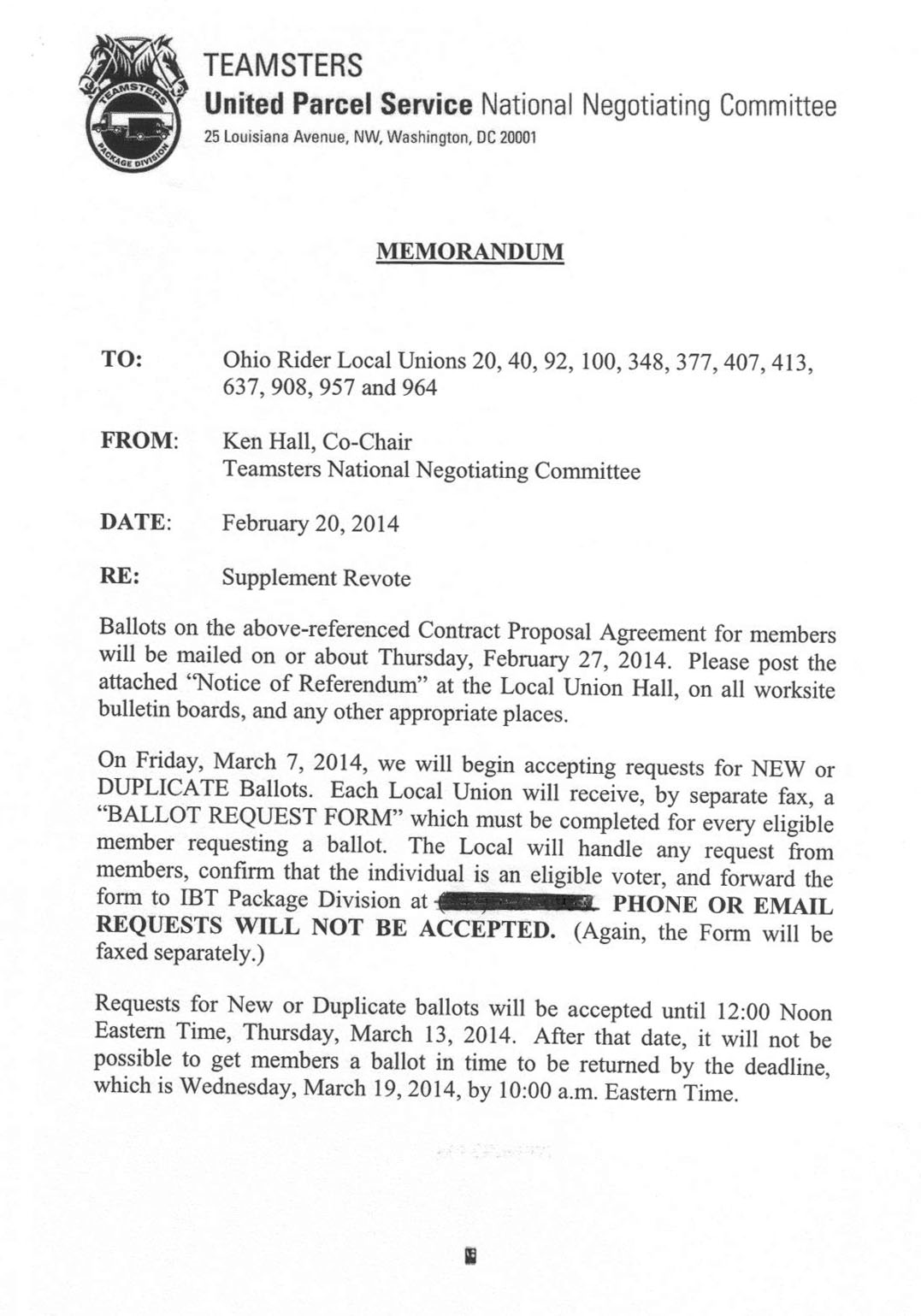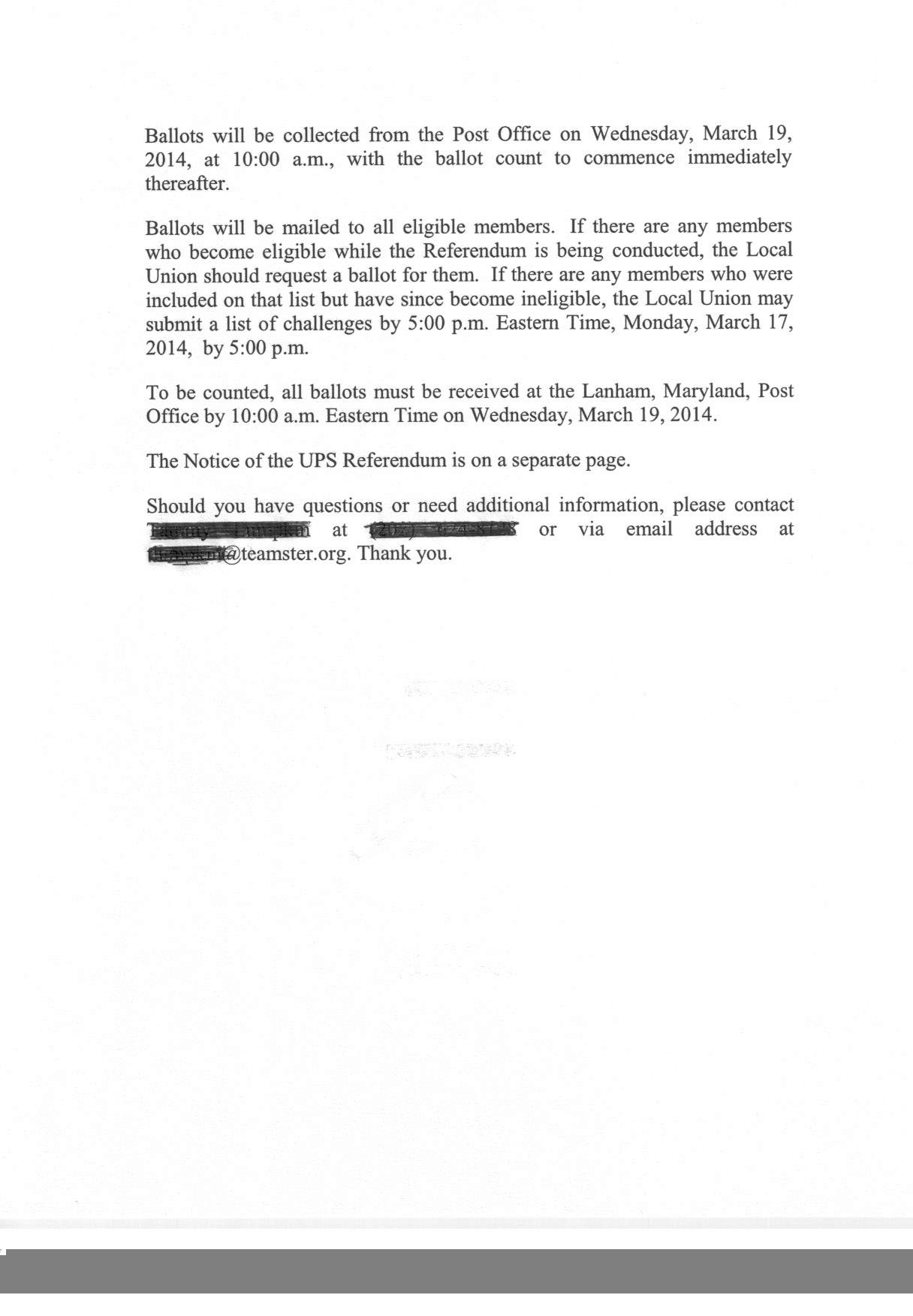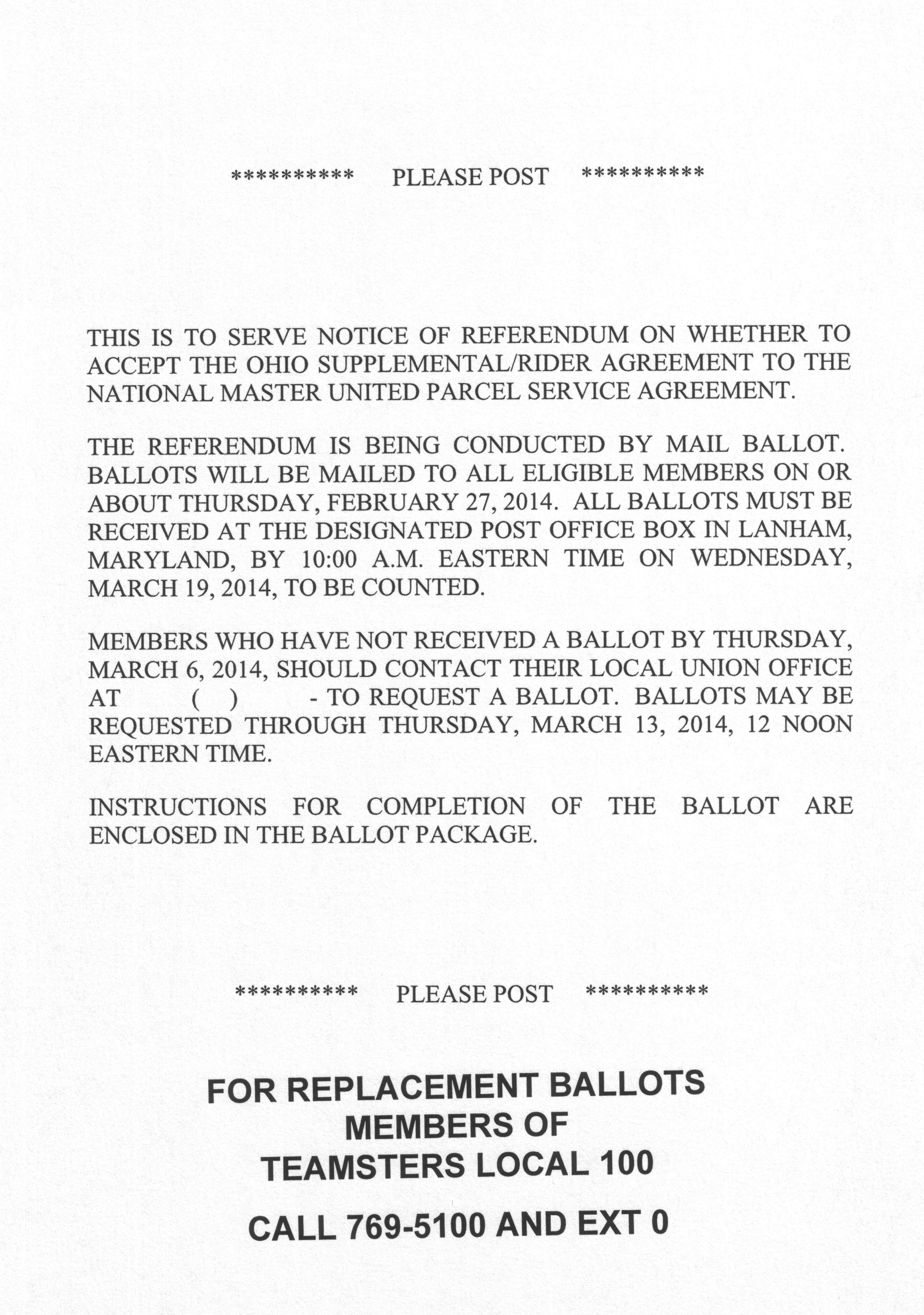 MLK

The contributions of black members to the success of the Teamsters Union are numerous, varied and as old as the union itself. Black team drivers attended the first Convention in 1903 and were active in all aspects of the union from the beginning. That commitment remains strong today.

The Teamsters Union has traditionally been ahead of other unions in terms of the treatment of minority members, calling for "no color line" in the union as early as 1906. The union began actively seeking to organize black men and women around the same time. Black members made up half of the executive board at the first New Orleans local in 1903 and black women helped establish one of the first "color free" contracts in the country in 1917 as Teamsters negotiated equal pay for black and white laundry women. That foundation of equality led black members to become strong advocates for civil rights and other social justice causes through the years.

General President James R. Hoffa was strongly opposed to segregation of any kind and chose to forfeit prospective members rather than abandon the principles of the union. At one point in the 1950s, he and Vice President Harold Gibbons traveled to New Orleans to lead an organizing campaign at a chemical plant but were stonewalled by white workers demanding a separate local for black workers. Hoffa refused, knowing they would lose the election because of the decision. Hoffa was angry about the loss but felt the union was better off without such racist members. "We don't need 'em," he said. "Their way is not the Teamster way."

Joe Nero, who became a member of Local 272 in New York City in 1941, remained a proud Teamster until his death in 2004 at the age of 103. He always maintained that unions were the best thing to happen to black workers.

"The Teamsters did me right and gave me a good life. They didn't care if I was black or white," he said. "Being in the union was the difference between a good life and a tough one. Always was, always will be."

This does not mean it has been an easy road for minorities in the union. Black members made up a smaller segment of the union and often faced many of the same prejudices from individual fellow members on the job as they did in society at large. But they had the courage to stand fast and demand respect and dignity for themselves and their families. We are all richer for it.
HOFFA SCHOLARSHIP
DEADLINE,
MARCH 31, 2104
FOR MORE INFORMATION
CALL LOCAL 100
AT 513- 769-5100 EXT 323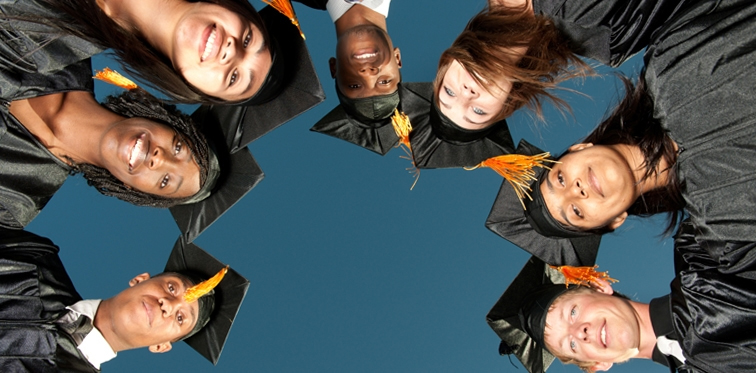 About James R. Hoffa Memorial Scholarship Fund
Welcome to the James R. Hoffa Memorial Scholarship Fund Information Center, your one-stop shop for information, policy, procedures and forms.
Click here to access the poster.
James R. Hoffa became a Teamster member in 1934 and served as General President for 14 years, and, in recognition of his tireless service to the union and its members, was honored as General President Emeritus for life. At the November 1999 General Executive Board meeting, then-General Secretary-Treasurer C. Thomas Keegel presented a resolution to establish the new scholarship fund. This site describes the James R. Hoffa Memorial Scholarship Fund (JRHMSF) and outlines eligibility requirements and application procedures. The 2014-2015 scholarship for high school seniors has an application deadline of March 31, 2014.
The James R. Hoffa Memorial Scholarship Fund is an independent organization established and registered as a tax-exempt entity under Section 501(c)(3) of the Internal Revenue Code. The Fund is established solely to provide scholarships to the child or financially dependent grandchild of a member of the International Brotherhood of Teamsters, and contributions to the Fund are deductible as charitable contributions to the extent permitted by law. The International Union provides certain in-kind services to the Fund, such as this portion of the union web site, in order to benefit members and their child or financially dependent grandchild.
Register now for the 2014 Golf and Poker Tournaments
This year the "Drive for Education" Golf Tournament will be held at the Paiute Golf Resort and the "All In for Education" Texas Hold 'Em Poker Tournament will be held at the Paris Las Vegas hotel May 5-7, 2014. All contributions benefit the James R. Hoffa Memorial Scholarship Fund. Invitations will be mailed out soon.
Stricker's Grove Picnic

This year, Local 100 and Joint Council 26 will again sponsor the

Teamsters Summer Picnic at Stricker's Grove.

The tentative date is July 13th.

So mark your calendars for the return of the

Teamsters Summer Picnic.

More information will be posted soon!
| | | |
| --- | --- | --- |
| | old union hall | |
| | | |
| | | |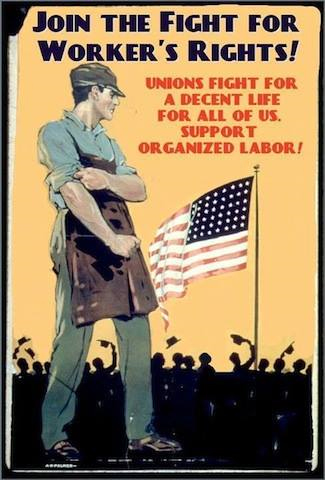 | | | |
| --- | --- | --- |
| | workers rights | |
| | | |
| | | |
GET A WITHDRAWAL CARD!!

If you leave your job FOR ANY REASON, please contact the Local 100 office at (513) 769-5100 and

speak with Lisa (ext. 325) to get a withdrawal card. This will stop your union dues obligation while you are not working.

Or, you may fill-out the withdrawal card request below and bring it to the Local 100 office.

The fee to obtain a withdrawal card is $0.50.

WITHDRAWAL CARD REQUEST

NAME __________________________________________________

ADDRESS _______________________________________________

PHONE # _________________ SS# (last 4 digits) _____________

EMPLOYER ______________________________________________

LAST DAY WORKED________________________________________
NEW OFFICERS SWORN IN AT MONTHLY MEMBERSHIP MEETING
Prior to the January 7, 2014 Monthly Membership Meeting
the Local 100 Officers and Agents pledged their
Oath of Office.
Special Thanks to Joint Council 26 President, Randy Verst.
President Verst conducted the Oath of Office for
the newly elected Officers and Agents.
Officers and Agent re-elected also repeated their Oath of Office.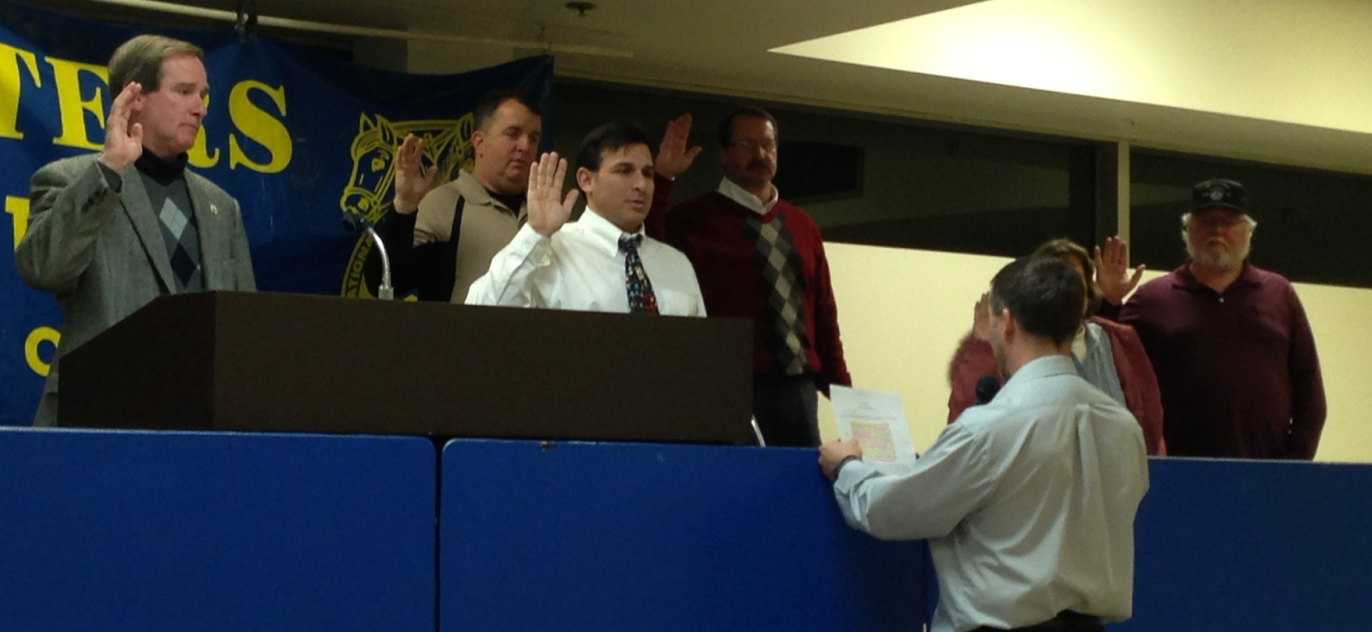 WE SUPPORT OUR TROOPS AND OUR VETERANS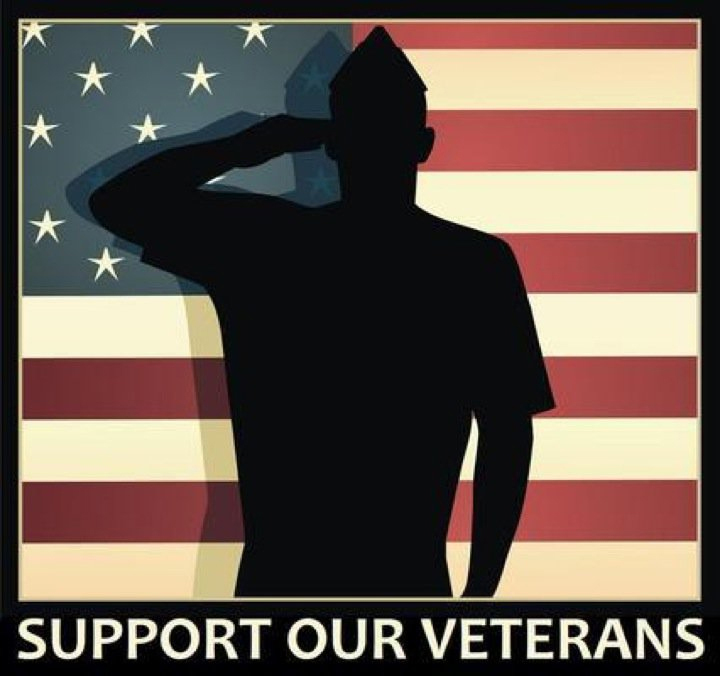 GOD BLESS OUR TROOPS AND OUR VETERANS!
THANK YOU FOR YOUR SERVICE!
GOLF TOURNAMENT
Teamsters Local 100
GOLF OUTING
September 6, 2014
KENTON COUNTY GOLF COURSE

FOR MORE INFORMATION CALL
ROBERT HUFF AT 513-200-6497 or
BRIAN SIZEMORE AT 859-816-5290
---
---
---
The Teamsters provide WellCare Cards to every Teamster in the nation.
The WellCare Card provides discounted medical care and discounted prescriptions for our Teamsters.
The People that provide the WellCare Cards also provide the following newsletter adressing medical topics.
The Importance of Medication Compliance
Poor medication compliance, which refers to how well patients follow medical advice about their medications, is a growing concern in the United States, as it causes nearly 125,000 deaths each year and adds an additional $290 billion in health care costs. Studies show a strong association between medication compliance and improved treatment results; however, according to the National Consumers League, nearly three out of four Americans reported they do not always take their medication as directed.
Health care providers have the knowledge to treat diseases and illnesses, so to maximize the benefits of your medications, it is important to take them on the prescribed schedule and as instructed by your doctor. If you have trouble with taking your medications as prescribed, here are some tips to help you develop good medication habits:
Fill your prescriptons at the same pharmacy so your medication history is accurately recorded and monitored.
Remind yourself to take your medication with alarms, notes or a checklist. You can also use a planner to remind you about medications that need to be taken at specific times.
Practice spring cleaning of you medicine cabinet, and properly dispose of medicines that you no longer need or have expired.
If you medications are too expensive, collaborate with your health care provider to work towards other options that can treat your illness in more cost effective manner. You can also use your prenegotiated savings from WellCardRx at the pharmacy to save money on your prescriptions, whether or not you have health insurance.
Be an educated patient and learn how your medication treats your condition and its role in producing optimal outcomes.
Take control of your health and wellness and make sure you take your medications as directed by your doctor. By doing so, you not only increase the effectiveness of your therapy, but you also reduce costs and medical errors, resulting in easier disease maintenance and management of your wellness.
---
February is American Heart Month
Just because February is already in full swing doesn't mean you can't start taking better care of your heart. With heart disease claiming about 600,000 lives each year, it is the leading cause of death for both men and women, costs over $312.6 billion each year, but is completely preventable and controllable.
To help prevent heart disease, implement a few of these healthy changes into your life:
Eat a healthy diet, with at least 5 servings of fruits and vegetable each day, which can help maintain cholesterol levels and blood pressure.
Maintain a healthy weight, as being overweight or obese can increase your risk for heart disease.
Exercise regularly to help with weight maintenance. Aiming for 30 minutes on most days will lower your cholesterol and blood pressure.
Quit smoking and limit alcohol use, as both are related to high blood pressure levels.
Practice medication compliance, especially if you are taking prescription medications for high blood pressure, high cholesterol or diabetes.
To find out more on how you can prevent heart disease at any age, visit the American Heart Association at www.heart.org.
---
Join the Connect Community
WellCardRx now offers an online community, Connect , for our members. With Connect, you will be able to provide your opinion on new products and services, submit feedback about the program and see how other WellCardRx members are saving.
WellCardRx empowers members with access to reduced costs on prescription drugs and more
Empowering your health life.